Arabica could hold the key to escaping poverty for farmers in Vietnam's province Quang Tri, but is it a sustainable option?
Quang Tri is one of the poorest provinces in Vietnam. Straddling the D.M.Z. that cut Vietnam in half during the American War, the province was pounded by one of the heaviest bombardments in history, and 80 percent of its soil was poisoned with landmines.
Much has changed over the decades, but Quang Tri's residents continue to fight the legacy of the war as well as the poverty that overshadows the lives of many.
Bordered by the sea on one side and the Sepon River separating Vietnam and Laos on the other, Quang Tri's driving force for economic development is agriculture. But farmers here frequently bear the brunt of the harsh monsoon season, and the rugged terrain only makes it harder to grow crops.
Up in the highland district of Huong Hoa, which witnessed some of the deadliest days of the war during the battle of Khe Sanh, hundreds of farmers are joining forces to produce premium arabica beans, a surprisingly rare move in a country widely seen as a coffee giant.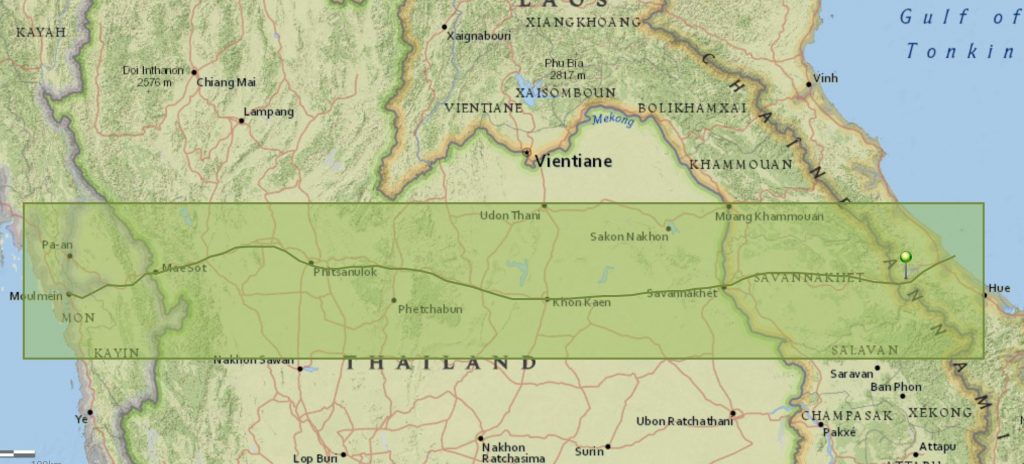 Growing arabica in Vietnam
Coffee production has contributed greatly to Vietnam's economic transformation in the post Doi Moi (renovation) period since 1986. Vietnam is now the second largest coffee exporter in the world after Brazil.
But statistics from Vietnam's General Customs Department last year showed that robusta accounted for nearly 80 percent of exports, while arabica staggered to less than 5 percent.
Robusta beans, though considered cheaper and of lower quality than arabica, are hardier and can still thrive in difficult conditions, making them ideal for cultivation in Vietnam. But robusta beans, mainly ground to make instant coffee, are not often found in high-end chains across the world, which favor the high-quality arabica.
In the world's second biggest robusta producer, arabica can only be found in the northern and central highlands due to the tough requirements in terms of altitude, soil and temperature required to cultivate the variety.
Will Frith, a coffee specialist who has done much research on Vietnamese arabica coffee, said robusta dominates Vietnam's exports as it is much easier to grow at low elevations, has higher disease and pest resistance and has much higher crop yield.
"Robusta has easier requirements on the market, so defects are more tolerated by buyers, who are usually buying for large commodity companies not looking for high quality," he said.
"Arabica is more susceptible to disease and pests, and as the highlands begin to warm up, these pests will travel up to higher elevations and make it more difficult to manage good quality arabica plants. Only the most quality-oriented growers who have good buyers will continue to grow quality arabica," Will added.
In Vietnam, unskilled and fragmented labor are major hurdles to growing coffee that meets international requirements. At the same time, shifting cultivation can also be a problem in Vietnam's rural areas, as it takes an average of three years to harvest coffee, which can prompt poor farmers to abandon it for other short-term alternatives.
According to an annual coffee country report released last May by the USDA's Foreign Agriculture Service, as coffee prices fall, more Vietnamese coffee farmers will switch to cash crops such as black pepper, avocado or passion fruit to generate higher incomes.
Smallholdings are also struggling to reach out to buyers. Many coffee roasters have strict requirements about the quality of the coffee beans, and traders can reject deliveries if they do not meet the 4C standard, which is a baseline level aimed at sustainable coffee production and sourcing.
According to Reuters, while most 4C robusta beans come from Vietnam, 4C arabica beans are mainly sourced from Brazil or Columbia.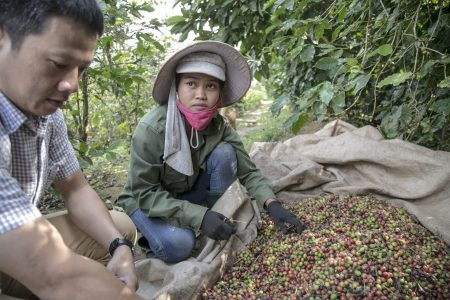 Land of arabica
In Quang Tri, coffee accounts for a third of the province's total plantations at nearly 5,000 hectares, according to a report released last April by the provincial People's Committee. In just a decade, Quang Tri has been transformed into a hub for arabica coffee, accounting for one seventh of the country's total arabica production.
In Huong Hoa District alone, 90 percent of families rely on coffee to make a living.
Coffee plants were originally brought to Quang Tri by the French, said Nguyen Nhat An, project team leader of the Vietnam branch of the Mekong Institute. "In the beginning, they grew liberica, then residents here switched to robusta. Liberica has a low value yield, while robusta cannot thrive in this soil. Out of the three beans, arabica has proven to be the most suitable."
The Mekong Institute (MI), an intergovernmental organization that supports sustainable economic and social development in the Greater Mekong Sub-region, came up with an initiative to support coffee farmers in Quang Tri under the Regional and Local Economic Development – East West Economic Corridor project (RLED-EWEC), by building a model that connects farmers with a fertilizer company, a processing company and an agricultural bank in order to produce coffee that reaches the 4C standard.
The goal is to bring "systemic and sustainable changes in the coffee sector" in Quang Tri, the MI says, as the project targets poor provinces along the economic corridor under a masterplan to help them integrate into the ASEAN Economic Community.
An said the group's focus on coffee is based on its potential to transform local economic development. At the same time, "sustainable coffee production" is part of Quang Tri's strategic agricultural plan, drawing a state budget of up to $11 million within the period from 2017 to 2025.
After a few years of research in the area, the MI decided to launch the project that promises to transform the lives of Quang Tri's coffee farmers. It started off with 40 farmers in 2014, and later expanded to 470 in 2017, with around 22 percent of its members coming from poor families and nearly one third from the Pacoh and Bru-Van Kieu ethnic minorities.
Ho La Ngang, a Pacoh farmer in Huong Phung Commune, Huong Hoa, said some of the difficulties that farmers often face are capital and fertilizer, which can account for up to 35 percent of total production costs.
"Just five or six years ago, I was working in the field and only making enough for a subsistent living," he added. "But then in 2002, after being employed at another plantation, I followed other families and started growing coffee on my own 10 hectares of land."
Smallholding farmers often relied on loans to buy fertilizer, which can be harmful due to the high interest rates.
The MI's model helps farmers access loans from an agricultural bank at low interest rates that enable them to buy the fertilizer they need from a partner company. These companies are also providing training on the proper use of fertilizer.
Le Tuan Dung, director of Binh Dien Fertilizer JSC, said his company delivers fertilizer directly to farmers in remote areas, selling for around $417 per ton, while the market price stands at $456/ton. "But it's more like a win-win model," he said. "The distribution chain used to be very cumbersome, and farmers suffered. The MI's intervention helps them cut indirect costs."
"Traders used to come to us directly but would only offer below market price for our coffee," said 58-year-old farmer Nguyen Huu Xao. Xao said the MI is encouraging smallholders in his commune to work in groups while offering training to produce clean coffee cherries and helping farmers to sell them directly to processors rather than traders.
The initiative may be new as it only started in 2014, but farmers have been reporting certain changes to their coffee output and practices. "I'm able to sell my coffee for 5-8 percent more now," Xao said, adding that he had no experience of growing coffee before he moved to Huong Hoa.
"After joining the farmers group, I was trained about market prices and fertilizer costs, and was able to get a loan from the bank," he added.
According to the MI's 2016 report, the initiative to establish a four-party cooperative model capitalizes on the interdependencies between actors in the value chain, enabling 99 farmers to take out bank loans and increasing incomes for both farmers and processors.
But more importantly, by aiming at a sustainable sourcing and production chain, the ultimate objective is to ensure food security in the region.
A viable option? 
In reality, it might take years to see more radical transformations to the lives of farmers in Huong Hoa, as most still struggle to make ends meet growing arabica in a robusta-dominated country.
"The reasons could be that the quality of the coffee here only stops at being acceptable, mainly due to the low altitude," An said. "Additionally, the arabica we grow here is the catimor strain, which is the lowest quality variety of arabica."
As part of the coffee value chain, Dung's fertilizer company also relies on farmers' coffee output to protect his company's profits. "Unlike other countries in the region, our farmers are not supported by protectionist policies, and as a result, Vietnamese farmers often have to sell their crops at really low prices."
"Not to mention how climate change can also have a huge impact on productivity," he added.
In 2015, Vietnam's coffee farmers suffered major losses as exports dropped by 40 percent due to rising temperatures and drought. Intensive pesticide use, deforestation and monocropping have also left coffee crops more vulnerable to climate change, land degradation and depleted water resources, according to the Guardian.
The prolonged drought had a major impact on provinces across the Central Highlands, which produces 60 percent of Vietnam's coffee exports.
Quang Tri's farmers did not escape the fall-out, Nguyen Huu Hao shared, and many growers in Huong Hoa fell into debt and were forced to switch to turmeric, ginger or black pepper.
"Most farmers are still in debt with the banks, and many do not know if they'll be able to take out more loans due to the losses from previous crops ," An said. "So what the MI wants to achieve is to support sustainable development by making the market work for the poor."
Yet within the market, Quang Tri coffee is still traded at lower prices in compared with arabica in Da Lat or Son La, experts say.
Will, the coffee specialist, said Quang Tri has favorable conditions to grow coffee but has not yet been as developed in terms of quality compared with Da Lat or Son La, and it is also more difficult to access. But there is "good quality arabica from Quang Tri," he emphasized. "4C standards are nearly impossible to achieve at the prices that buyers are willing to pay, so it's not worth it to the majority of growers."
"Until price corrections are made in the market, this problem will remain for all growing areas. Training is lacking and inconsistent, so it's difficult to collect a consistent supply of high quality arabica, thus compounding the problem in a vicious cycle," Will said.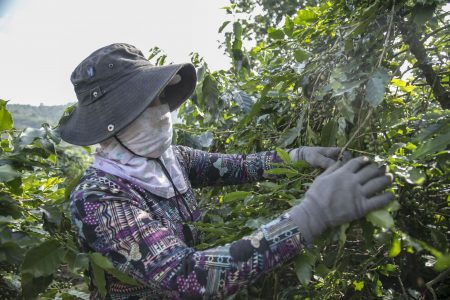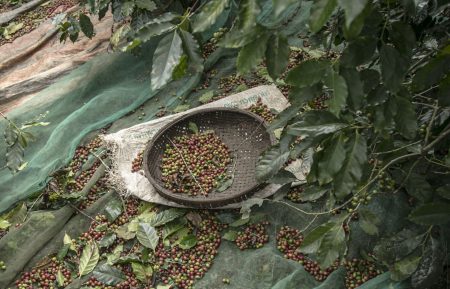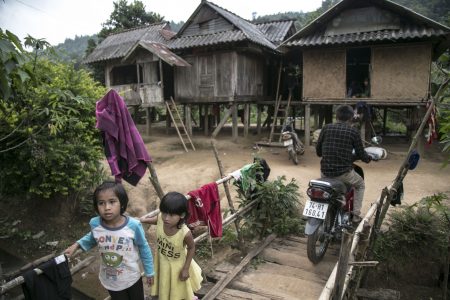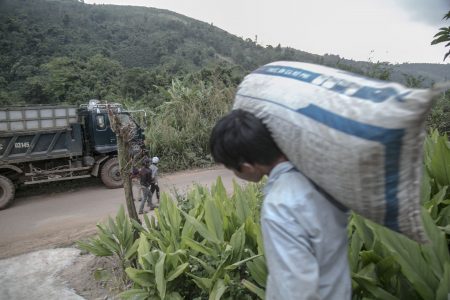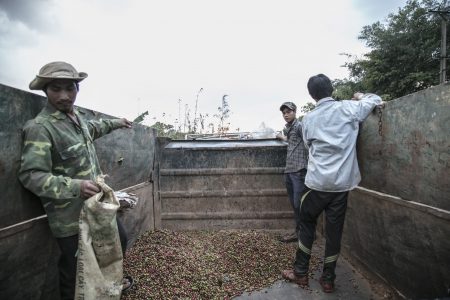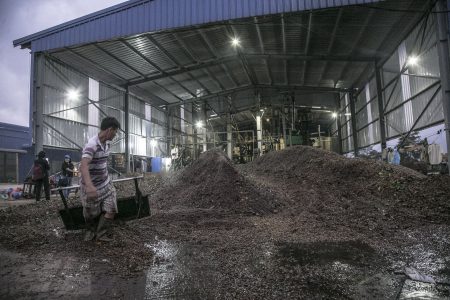 Story, photos and map by Bao Yen (VNExpress.net)